Minnesota Valley is proud to have the following quartets associated with our chorus. We endorse all of them as excellent singers and entertainers, suitable for any occasion...
Fly Right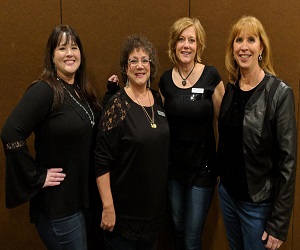 Fly Right is more than a suggestion for these four; it's an Attitude they hold and recommend to all! When faced with a challenge in life, dig deep, trust in yourself and adjust. Remind each other to 'fly right' and stay the course, try not to get too distracted and enjoy. Sail along & Sing along.
Lead: Patti Dykema
Bass: Ellen Gruhot
Bari: Lori Scott
Tenor: Beki Elledge



Contact Info: Ellen Gruhot




507-340-3900


egruhot@atwoodrealty.com

Just Kidding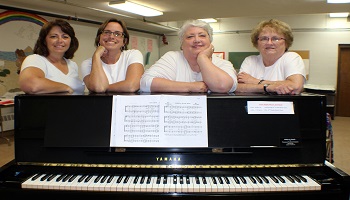 We sing to sooth. We sing to entertain. We sing to bring back memories. We sing to make you happy. And if we make you laugh, now and then…our job is done! We want it to be as fun for our audience as it is for us! (And in that, we are NOT just kidding!)
Lead: Lori Christiansen
Bass: Jodi Maxey
Bari: Mickey Christensen
Tenor: Kari Welter

Contact Info: Mickey Christensen
507-521-3117
tchristensen@hickorytech.net
Sunday Punch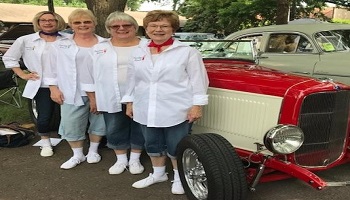 Sunday Punch is a boxing term for the last punch, the best punch.

We have been giving our best punch (song and entertainment) and have been singing together for over 10 years. And occasionaly enjoying some punch along the way!! With members in Mankato, Elysian and Rochester we generally rehearse in Owatonna, and make other occasions a bit more special with an added rehearsal or sing out. Our future is unknown as our bass has retired to Tennesse.
Lead: Vicki Gauker
Bass: Lana Held
Bari: Mary Lou Kudela
Tenor: "Jeff" Nordquist
General contact info: 507-340-6092 or kudela@hickorytech.net
---